Group Treasurer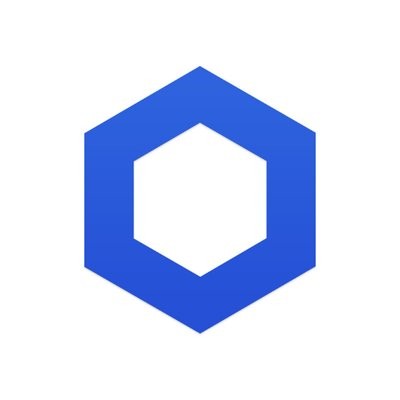 Chainlink
Accounting & Finance
Remote · United States
Posted on Thursday, March 30, 2023
All roles with Chainlink Labs are global and remote-based. Unless otherwise stated, we ask that you try to overlap some working hours with Eastern Standard Time (EST). We encourage you to apply regardless of your location.
Chainlink is the industry-standard Web3 services platform that enables developers to build feature-rich Web3 applications with seamless access to real-world data and off-chain computation.
• Chainlink has helped enable $7T+ in transaction value since the start of 2022.
• Over 1,700 Web3 projects have integrated Chainlink services.
• Chainlink is live on 15+ blockchains with many having joined the Chainlink SCALE program.
• Chainlink is relied upon by industry-leading protocols like Aave, Compound, Paxos, Synthetix, and ENS.
• Chainlink has delivered
7.4B
+ data points on-chain and onboarded 900+ decentralized oracle networks.
• Chainlink has established collaborations with Associated Press, Accuweather, AWS, Google Cloud, Meta, and Twilio.
• The world-class Chainlink Labs research team has won various awards for its work on distributed systems, security, and more.
Who we're looking for:
• You're focused on what matters most and ignore unimportant industry distractions.
• You take extreme ownership and deliver outstanding results.
• You have a growth mindset, seek out feedback and engage in constructive dialogue with others to help them grow.
• You move fast and evolve with rapidly advancing technologies.
• You want to be part of a team that excels and is committed to building the Chainlink Network and growing the Web3 ecosystem over the long term.
• You are welcoming toward a diverse network of participants joining an open, global standard.
• You're excited about the future of Web3 and building a world powered by cryptographic truth.
The Finance team is focused on enabling Chainlink Labs to operate as a financially healthy and responsible business, building for speed and scale while avoiding unnecessary friction. We manage our capital resources carefully, surveying the road ahead to anticipate and prepare for any turn, and ensure the right resources are allocated for maximum returns. We analyze the business and report on key performance indicators, partner closely with other teams across the company, and ensure that we drive the right business outcomes, proper compliance, and accountability.
Chainlink Labs is looking for a Group Treasurer to oversee all treasury functions, including an oversight of a significant investment portfolio subject to a diversified array of investment strategies. This leader will be responsible for optimizing investment strategies, development and execution of financial policies and operational procedures related to all corporate treasury matters.
Responsibilities
Responsible for all treasury activities around cash management, banking strategy, forecasting, investing, foreign-exchange, internal controls, and broader corporate finance strategies.
Manage banking operations and maintain global banking relationships to maximize redundancy while assuring optimal operational efficiency.
Manage financial risk related to our capital management activities as well as other key financial risks throughout the Company
Design and build complex treasury systems, including governance, systems, controls, and scalable processes, while mitigating risk.
Work closely with the global tax team to limit tax exposure while ensuring appropriate liquidity based on location of accounts.
Requirements
BA/BS degree in Finance or Accounting required. CFA is desirable.
10+ years of experience working in an international, multi-currency, multi-asset treasury function.
Prior experience managing in-house fixed income portfolio.
Minimum of 3-5 years of management experience, managing direct reports required.
Strong knowledge of various asset types (e.g. fixed income, equities, derivatives).
Strong interest in Blockchain space and willingness to learn unique risks faced by crypto institutions.
Excellent verbal and written communication skills in explaining technical concepts
Preferred
Experience in managing risks associated with the OTC derivatives.
Prior blockchain experience and understanding of unique risks related to crypto exchanges and other crypto service providers.
Experience in setting up treasury systems for hedge funds and/or family offices.
Located in the US time zone (preferably ET).
Privacy Policy and an Equal Opportunity Employer:
Chainlink Labs is an Equal Opportunity Employer. To request an accommodation in our recruitment process, please contact us at
people@smartcontract.com
.
Please see our
Privacy Policy
for more information about how we collect and use your application information.