Senior IT Systems Engineer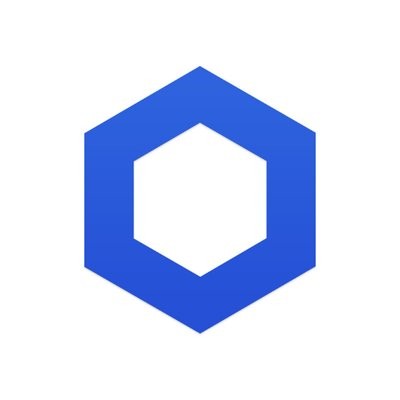 Chainlink
Software Engineering, IT
San Francisco, CA, USA · Remote
Posted on Tuesday, April 25, 2023
All roles with Chainlink Labs are global and remote-based. Unless otherwise stated, we ask that you try to overlap some working hours with Eastern Standard Time (EST). We encourage you to apply regardless of your location.
Chainlink is the industry-standard Web3 services platform that enables developers to build feature-rich Web3 applications with seamless access to real-world data and off-chain computation.
• Chainlink has helped enable $7T+ in transaction value since the start of 2022.
• Over 1,700 Web3 projects have integrated Chainlink services.
• Chainlink is live on 15+ blockchains with many having joined the Chainlink SCALE program.
• Chainlink is relied upon by industry-leading protocols like Aave, Compound, Paxos, Synthetix, and ENS.
• Chainlink has delivered
7.4B
+ data points on-chain and onboarded 900+ decentralized oracle networks.
• Chainlink has established collaborations with Associated Press, Accuweather, AWS, Google Cloud, Meta, and Twilio.
• The world-class Chainlink Labs research team has won various awards for its work on distributed systems, security, and more.
Who we're looking for:
• You're focused on what matters most and ignore unimportant industry distractions.
• You take extreme ownership and deliver outstanding results.
• You have a growth mindset, seek out feedback and engage in constructive dialogue with others to help them grow.
• You move fast and evolve with rapidly advancing technologies.
• You want to be part of a team that excels and is committed to building the Chainlink Network and growing the Web3 ecosystem over the long term.
• You are welcoming toward a diverse network of participants joining an open, global standard.
• You're excited about the future of Web3 and building a world powered by cryptographic truth.
The security department is the guardian of Chainlink Labs' people and infrastructure. Its principal objective is to safeguard Chainlink Labs and its assets against potential threats from any external or internal source. This mission is accomplished through a combination of specialized security engineering, the deployment of cutting-edge technologies, forward-thinking policy development, and the training of highly skilled, security-aware personnel throughout the entire organization.
As an indispensable component of the larger organization, the team seeks to promote a widely understood culture of security, safeguarding our most valuable assets while remaining agile and accessible to all employees and the community.
The Senior IT Systems Engineer is an experienced IT developer, dedicated to building world class infrastructure, automation, and process, while delivering exceptional customer service. In this role, you will be a founding member of our growing IT team and engineer solutions across identity, endpoint management, core infrastructure, and employee productivity systems. This position is a ground-floor opportunity to help shape the future of the IT organization.
IT is part of our Security function, and you will work closely with the Security team to plan, implement, and communicate initiatives to increase both productivity & security. This role is ideal for an individual that has a strong aptitude for hands-on engineering work and developing new processes.
This role is also a career-defining opportunity, as you will be a part of a fast-growing tech company that is successfully implementing a key piece of the world's blockchain infrastructure designed to power the digital agreements of the future.
Your Impact:
Force multiply company wide productivity and security, by engineering identity and access management related solutions
Leverage and expand the implementation of our SSO identity lifecycle, workflow automation, and application integration platform
Design, build, and implement endpoint device management policies and procedures, infrastructure, and supporting systems
Deploy technical fixes across multiple platforms including MacOS, Linux, and Windows
Proficiently stand up, scale, and maintain core IT infrastructure in a public cloud environment like AWS
Eliminate manual effort through automation across core productivity tooling by developing custom apps
Onboard and operationalize new solutions that solve the highest leverage business challenges
Anticipate the needs of our business while continuously seeking opportunities to innovate and improve the employee experience.
Develop strategic partnerships within the organization and find ways to reduce operational friction
Own the end-to-end planning, execution, and delivery of projects within your scope of responsibility
Define new runbooks for operational effectiveness while also optimizing existing documentation
Mentor other members of IT to uplevel the team
Become a culture carrier as an early employee in a fast paced startup environment
Requirements:
10+ years of experience in an IT related position
Strong expertise w/ advanced IAM administration and engineering, including development / integration with SSO, leveraging associated APIs, connectors, custom rules, workflows, and automations
Strong expertise in scripting languages such as Python and Bash
Expertise administering MDM Platforms such as Jamf or VMWare Workspace ONE
Expertise hosting and maintaining AWS infrastructure with strong working knowledge of AWS compute, storage, networking, database, security, and management services
Experience hosting and managing Atlassian Suite products within AWS.
Expertise with software development methodologies such as Agile or Scrum, and version control systems like Git
Expertise managing core SaaS Products such as Okta, GSuite, Jira, Confluence, and Slack
Expertise managing and supporting major operating systems such as MacOS, Linux, and Windows in startup and enterprise environment
Experience with a variety of Linux distributions, such as Ubuntu, NixOS, Red Hat, and CentOS.
Working knowledge of DevOps management tools such as Ansible, Puppet, Terraform, or Chef and containerization tools like Docker and Kubernetes
Ability to learn and apply new technologies or concepts quickly
Adept at identifying and rapidly creating solutions to resolve gaps, while staying cognizant of our overall priorities
Strong communication skills, both written and verbal; able to document architecture diagrams, and present technical concepts to stakeholders with various levels of technical understanding
Strong knowledge of security best practices
ITIL certification or working knowledge
Privacy Policy and an Equal Opportunity Employer:
Chainlink Labs is an Equal Opportunity Employer. To request an accommodation in our recruitment process, please contact us at
people@smartcontract.com
.
Please see our
Privacy Policy
for more information about how we collect and use your application information.