Treasury Analyst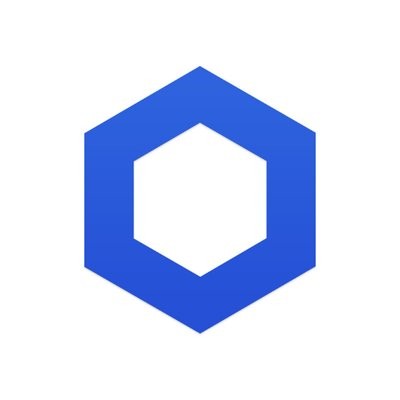 Chainlink
IT, Accounting & Finance
Remote · London, UK
Posted on Tuesday, April 25, 2023
All roles with Chainlink Labs are global and remote-based. Unless otherwise stated, we ask that you try to overlap some working hours with Eastern Standard Time (EST). We encourage you to apply regardless of your location.
Chainlink is the industry-standard Web3 services platform that enables developers to build feature-rich Web3 applications with seamless access to real-world data and off-chain computation.
• Chainlink has helped enable $7T+ in transaction value since the start of 2022.
• Over 1,700 Web3 projects have integrated Chainlink services.
• Chainlink is live on 15+ blockchains with many having joined the Chainlink SCALE program.
• Chainlink is relied upon by industry-leading protocols like Aave, Compound, Paxos, Synthetix, and ENS.
• Chainlink has delivered
7.4B
+ data points on-chain and onboarded 900+ decentralized oracle networks.
• Chainlink has established collaborations with Associated Press, Accuweather, AWS, Google Cloud, Meta, and Twilio.
• The world-class Chainlink Labs research team has won various awards for its work on distributed systems, security, and more.
Who we're looking for:
• You're focused on what matters most and ignore unimportant industry distractions.
• You take extreme ownership and deliver outstanding results.
• You have a growth mindset, seek out feedback and engage in constructive dialogue with others to help them grow.
• You move fast and evolve with rapidly advancing technologies.
• You want to be part of a team that excels and is committed to building the Chainlink Network and growing the Web3 ecosystem over the long term.
• You are welcoming toward a diverse network of participants joining an open, global standard.
• You're excited about the future of Web3 and building a world powered by cryptographic truth.
The Finance team is focused on enabling Chainlink Labs to operate as a financially healthy and responsible business, building for speed and scale while avoiding unnecessary friction. We manage our capital resources carefully, surveying the road ahead to anticipate and prepare for any turn, and ensure the right resources are allocated for maximum returns. We analyze the business and report on key performance indicators, partner closely with other teams across the company, and ensure that we drive the right business outcomes, proper compliance, and accountability.
Chainlink is the industry standard oracle network for connecting smart contracts to the real world. OUr network currently secures billions of dollars in value for smart contracts across the decentralized finance (DeFi), insurance, and gaming ecosystems, among others. This is a career-defining opportunity to join a dynamic and growing finance team in a fast-growing tech company and help lead the treasury function within the organization. The successful candidate will apply their analytical skills to build new and improve existing financial processes (within both fiat and cryptocurrency treasury), reduce inefficiencies and position the treasury function for efficient and effective scaling.
This role will require a high level of adaptability, sense of ownership and pride in building new processes, and willingness to grow your knowledge within the blockchain industry. You will take ownership of building and executing processes around fund movements and settlements and support and support a dynamic Treasury team within a fast paced startup environment.
Your Impact
You will contribute to building the organization's banking and financial intermediaries infrastructure, support new banking relationships, account opening administration, and maintain relevant documentation.
You will execute fiat and crypto transfers and participate actively in complex Treasury operations such as managing the fiat liquidity needs and assisting in upkeeping the Chainlink network.
Work closely with the Accounts Payable team in order to manage payment requests. You will oversee banking transactions and ensure compliance with our internal approval matrix and ultimately, smooth payment cycles
Actively participating in recommendations for our daily crypto & global fiat cash management and forecasting
You will play a key role in Treasury innovation projects, leverage knowledge on existing technology tools and monitor custodial, operational, liquidity & regulatory risks based on our Treasury policies.
You will assist in monitoring banking charges, support and resolve Treasury related queries for internal and external stakeholders and participate in ad hoc treasury projects as directed or modified.
You will handle day to day work related to payment runs and respond to KYC requests for new and existing counterparts
You will need to help on the Daily Funding process and process high value transactions both on the fiat and the crypto side of things.
Requirements
1-4 years of proven treasury operations or similar experience with emphasis on operational excellence
Experience with transactions on the Ethereum network and DeFi, Web3, cross-chain bridging & EVM compatible chains.
Experienced in corporate bank account opening administration and responding to banks' / financial intermediaries' AML/KYC compliance inquiries
Knowledge of traditional Treasury concepts and experienced in cash management and cash flow forecasting
Experience in using online banking portals and treasury management systems or ERP
Tech oriented and intellectually curious about security, new wallets, new chains
Strong work ethic, ownership mentality with project management, judgment and analytical skills
Privacy Policy and an Equal Opportunity Employer:
Chainlink Labs is an Equal Opportunity Employer. To request an accommodation in our recruitment process, please contact us at
people@smartcontract.com
.
Please see our
Privacy Policy
for more information about how we collect and use your application information.