Staff Software Engineer, Data Feeds - Data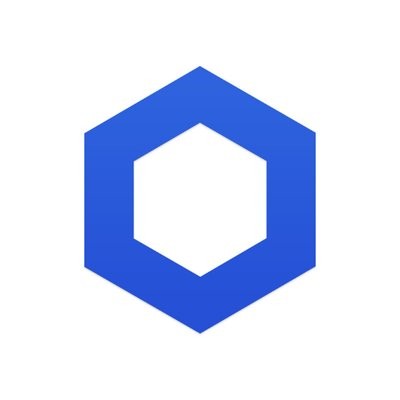 Chainlink
Software Engineering
Remote · London, UK
Posted on Thursday, May 18, 2023
All roles with Chainlink Labs are global and remote-based. Unless otherwise stated, we ask that you try to overlap some working hours with Eastern Standard Time (EST). We encourage you to apply regardless of your location.
Chainlink is the industry-standard Web3 services platform that enables developers to build feature-rich Web3 applications with seamless access to real-world data and off-chain computation.
• Chainlink has helped enable $7T+ in transaction value since the start of 2022.
• Over 1,700 Web3 projects have integrated Chainlink services.
• Chainlink is live on 15+ blockchains with many having joined the Chainlink SCALE program.
• Chainlink is relied upon by industry-leading protocols like Aave, Compound, Paxos, Synthetix, and ENS.
• Chainlink has delivered 7.4B+ data points on-chain and onboarded 900+ decentralized oracle networks.
• Chainlink has established collaborations with Associated Press, Accuweather, AWS, Google Cloud, Meta, and Twilio.
• The world-class Chainlink Labs research team has won various awards for its work on distributed systems, security, and more.
Who we're looking for:
• You're focused on what matters most and ignore unimportant industry distractions.
• You take extreme ownership and deliver outstanding results.
• You have a growth mindset, seek out feedback and engage in constructive dialogue with others to help them grow.
• You move fast and evolve with rapidly advancing technologies.
• You want to be part of a team that excels and is committed to building the Chainlink Network and growing the Web3 ecosystem over the long term.
• You are welcoming toward a diverse network of participants joining an open, global standard.
• You're excited about the future of Web3 and building a world powered by cryptographic truth.
At Chainlink Labs, our engineering team pushes the scale and capabilities of decentralized applications across the industry. The Chainlink Network holds >70% market share in the oracle space, solving real-world problems by enabling smart contracts to securely interact with off-chain data/computation.
We value talented and driven craftsmen who work collaboratively to tackle complex challenges, deliver product impact, and grow as builders. Join us and shape the future of blockchain technology and decentralized finance.
All roles with Chainlink Labs are globally remote based. We encourage you to apply regardless of your location.
Chainlink Labs is the market leader in providing a decentralized oracle solution for smart contracts to connect to real-world data and market prices of assets. The Data Feeds team owns the building & integration of Chainlink's data feeds products.
As a staff software engineer on the Data Feeds team, you'll collaborate with an experienced technical team of other engineers, distributed systems computing experts, and security experts, who are all committed to building world-changing decentralized infrastructure. You'll develop and build highly scalable, secure, and reliable software that will change the way smart contracts function at a fundamental level, with a focus on Data Feeds. You will be given a high level of autonomy/ownership over your projects, the opportunity to expand your scope of knowledge, and the chance to help build the decentralized infrastructure of the future. You will work closely with data analysts & scientists to build out robust tooling, monitoring and analytics of the data sources & products that drive the Chainlink oracle data ecosystem. This will quickly evolve to other data types to meet the growing demands of the blockchain ecosystem. You will report to the engineering manager on the team.
Your Impact
Own the data ingestion of data sources that power Chainlink oracle data offerings. This includes writing services to poll data from traditional APIs, websockets and on-chain sources
Own the data warehouse that supports the analytics and data science functions
Evolve the architecture of our data ecosystem as we scale the amount of data sources we warehouse
Building powerful tooling to enable deep analytical insights into the Chainlink & wider blockchain ecosystem
Lead application-specific integrations with Chainlink
Building powerful tooling to aid in streamlining the integration of new data partners
Actively lead in leveling the team's engineering bar, increasing the velocity of the team and the reliability of the product
Requirements
7+ years of professional engineering experience working in a collaborative product-driven environment
Professional experience working on a cloud based big data system (AWS, GCP)
Knowledge of computer science fundamentals and systems design concepts
Successful experience designing, building and scaling a production service
Experience owning multi month long projects, including communication of progress, dependencies, and risk mitigation directly with stakeholders and partners
Experience or interest in blockchain and other Web 3.0 technologies
Desired Qualifications
Experience in TS, Go, Python, Terraform, AWS/GCP, Kafka, BigQuery, dbt
Experience in building data warehouses/lakes & pipelines
Experience in building distributed systems
Experience working with a team located across multiple time zones
Privacy Policy and an Equal Opportunity Employer:
Chainlink Labs is an Equal Opportunity Employer. To request an accommodation in our recruitment process, please contact us at
people@smartcontract.com
.
Please see our
Privacy Policy
for more information about how we collect and use your application information.