[HN/HCMC] Community Lead (web3/blockchain/defi/crypto)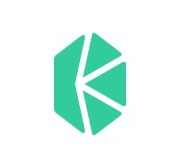 Kyber Network
Ho Chi Minh City, Vietnam
Posted on Monday, May 15, 2023
*** ABOUT KYBER NETWORK
Kyber Network (https://kyber.network) is an industry-leading blockchain company, providing cryptocurrency liquidity for the largest companies in the DeFi (decentralized finance), Metaverse, and NFT spaces. The company raised US$52M in its token sale in 2017, making it one of the largest cryptocurrency-based fundraising in history.
Two co-founders, Dr. Luu The Loi (Chairman) and Victor Tran Huy Vu (CEO), were honored in Asia's Forbes 30 under 30 in the 'Finance - Investment' category by Forbes magazine in 2017 and have since established the company as a market leader. Dr. Luu The Loi also has a PhD in blockchain security technology, and is one of the 10 most prominent Innovators under 35 in the Technology field in the Asia Pacific region (Innovators Under 35 Asia Pacific) published by the MIT Technology Review.
Kyber has developed a family of products including:
KyberSwap: KyberSwap.com - Trade & Earn at the Best Rates in DeFi with our leading Decentralized Exchange (DEX) Aggregator that does >US$1B in monthly trading volume
KyberDAO: Kyber.org - Be part of the community governing Kyber Network to shape the future of DeFi and earn $KNC tokens
And many more stealth developments and ventures that the company has taken stake in.
Kyber Network has offices in Singapore, Hanoi, and Ho Chi Minh City:
Singapore office: 1 Upper Circular Road, #05-01 Singapore 058400
Hanoi office: 7th floor Web3 Tower, 15 Lane 4 Duy Tan Str., Cau Giay Dist., Hanoi, Vietnam
Ho Chi Minh city office: 5th floor Ree Tower, 9 Doan Van Bo Str., District 4, Ho Chi Minh City, Vietnam
Join our team of brilliant and committed professionals pursuing the goal of creating a "Decentralized Economy for Everyone" based on blockchain technology.
Are you ready to take up the challenge of creating world-changing innovations in the next decade? Apply now.
*** JOB DESCRIPTION
Kyberswap is seeking a dynamic and dedicated Community Lead to manage and develop our community across various platforms and channels, ensuring growth, engagement, and positive sentiment while fostering a transparent and collaborative environment.
As the Community Lead, you will oversee a team of moderators responsible for monitoring user feedback, voice, and concerns in the community. You will also manage the Ambassadors program and coordinate with Kyberswap Ambassadors globally to build a strong connection between Kyberswap and our users. Additionally, you will collaborate with the broader team to enhance operational and product excellence and drive the Community team and Marketing department's OKRs.
Reporting to: Community & Operations Marketing Manager
Directly managing: Community Moderators (5+ members)
Department: Marketing
Responsibilities:
Drive community growth and engagement through the execution of community-related activities.
Develop a roadmap for decentralized community support and moderation, train and supervise Moderators, and manage the Ambassadors program.
Develop and enforce community SOPs, workflows, and FAQs.
Monitor the community by closely tracking feedback, resolving issues promptly, and managing potential crises.
Provide internal teams with valuable, instant, data-driven insights and participate in other internal projects to ensure operational excellence.
Plan and implement neutralization and community outreach activities to sustain the user community.
Support other activities or tasks assigned by management.
Requirements:
Must-have:
Excellent written and verbal communication skills in English.
A minimum of 2 years of experience working in the Web3/blockchain/DeFi industry, with proven enthusiasm for the space.
2+ years experience managing social/community platforms (Discord/Telegram/Twitter, etc.).
Strong problem-solving and crisis-management skills.
Experience in building documentation, FAQs, and guidelines.
Highly responsive and willing to work out of office hours.
Detail-oriented, critical thinking with a strong sense of ownership and an open-minded attitude.
Nice-to-have:
Passion for online community building and management.
Experience managing freelancers, vendors, agencies, or Ambassadors.
Love for collaborating, anticipating change, and proactively implementing improvements.
Experience managing a team in different time zones.
*** WHAT WE CAN OFFER
Vietnam - based benefits here: https://kyber.vn/post/694720842955898880/kyber-network-kyber-ventures-vietnam-based
*** HOW TO APPLY
Please send your resume to hr@kyber.network with email subject "Your full name_Job title_LinkedIn"
Or talk to our Recruiters on Telegram: @Scarlett_150489
*** CONNECT WITH US
Discord: https://discord.com/invite/NB3vc8J9uv
Twitter EN: https://twitter.com/kybernetwork
Twitter KyberDAO: https://twitter.com/KyberDAO
Twitter Turkish: https://twitter.com/kyberturkish
Twitter Japanese: https://twitter.com/kybernetwork_jp
Forum: https://gov.kyber.org/
Reddit: https://www.reddit.com/r/kybernetwork/
Facebook EN: https://www.facebook.com/kyberswap
Facebook Careers: https://www.facebook.com/KyberCareers
Youtube: https://www.youtube.com/channel/UCQ-8mEqsKM3x9dTT6rrqgJw
Only shortlisted candidates will be contacted.
For other job opportunities at Kyber Group, click here https://kyber.vn/.