[Remote] Customer Support Specialist (2pm to 11pm GMT-3) (web3/blockchain/defi/crypto)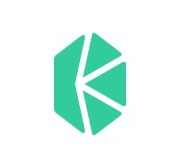 Kyber Network
Customer Service
Ecuador
Posted on Thursday, May 18, 2023
*** ABOUT KYBER NETWORK
Kyber Network (https://kyber.network) is an industry-leading blockchain company, providing cryptocurrency liquidity for the largest companies in the DeFi (decentralized finance), Metaverse, and NFT spaces. The company raised US$52M in its token sale in 2017, and operates KyberSwap, one of the top DEx Aggregators in the world with over US$1B in monthly trading volume.
As part of our efforts to deliver industry-leading customer experience, we are looking for a Customer Support Specialist to respond to support queries via email and live chat, and to help build and maintain a public-facing knowledge base as part of a Low-effort CX strategy. This role reports in to the Customer Support Manager in Singapore, but will work in 2pm-11pm (GMT-3) shift.
*** JOB DESCRIPTION
Responsibilities:
Answer inbound email and live chat queries regarding Kyber Network's suite of products and services (especially KyberSwap.com)
Create and maintain help center articles about Kyber Network's suite of products and services
Work with other groups in the company to identify and deliver solutions to customer pain
Collaborate with product managers and engineers to help realize improvements to the platform
Create and maintain knowledge articles in the public-facing knowledge base
Some shift work may be required.
Requirements:
Must have
At least 3 years of experience in a customer service or technical support role
Personal and/or Professional experience with cryptocurrency trading AND DeFi technology (Due to the complex technical nature of the knowledge domain, only candidates with this experience will be considered)
Empathy for customers and determination to solve customer pain
Proven track record of supporting demanding customers while keeping cool under fire
Professional-level English language proficiency
Ability to work remotely with light supervision
Nice to have
1-2 years experience working for a centralized or decentralized cryptocurrency exchange
Familiarity with using KyberSwap specifically
Experience creating and managing Help Center content
Knowing what a Low Effort CX Strategy entails
*** WHAT WE CAN OFFER
Remote benefits: https://kyber.vn/post/694725029789925376/kyber-network-remote-work-benefits
*** HOW TO APPLY
Please send your resume to hr@kyber.network with email subject "Your full name_Job title_Your current location_LinkedIn"
Or talk to our Recruiters on Telegram: @Scarlett_150489
*** CONNECT WITH US
Discord: https://discord.com/invite/NB3vc8J9uv
Twitter EN: https://twitter.com/kybernetwork
Twitter KyberDAO: https://twitter.com/KyberDAO
Twitter Turkish: https://twitter.com/kyberturkish
Twitter Japanese: https://twitter.com/kybernetwork_jp
Forum: https://gov.kyber.org/
Reddit: https://www.reddit.com/r/kybernetwork/
Facebook EN: https://www.facebook.com/kyberswap
Facebook Careers: https://www.facebook.com/KyberCareers
Youtube: https://www.youtube.com/channel/UCQ-8mEqsKM3x9dTT6rrqgJw
Only shortlisted candidates will be contacted.
For other job opportunities at Kyber Group, click here https://kyber.vn/.