Junior User Operations Specialist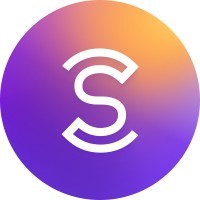 Sweatcoin
Operations
Portugal
Posted on Friday, August 25, 2023
Sweatcoin is a mission driven mobile app, that's looking to make 1 Billion people more active.

Collectively we're building a product that has a meaningful, positive impact on the daily lives of our 140M+ customers across the world. Our goal is to inspire a healthier planet by unlocking the value of movement leveraging behavioural science, extrinsic rewards and intrinsic health benefits to get the world physically active.

We are the most downloaded Health app of the year (2022), having been No.1 Overall App in 56 countries and counting!

About the team:
We are a dynamic and user-centric team committed to delivering an exceptional app experience to our users. As a User Operations Specialist, you will play a vital role in creating, managing, and optimising offers and campaigns that engage users across various departments.
Role Overview:
Working in User Operations, your primary responsibility will be to ensure a seamless user experience through effective offer creation, translation management, bug reporting, and metrics tracking. You will collaborate with cross-functional teams to engage users effectively and contribute to our app's overall success.


Key Responsibilities:

Create and manage offers and campaigns for users, ensuring timely launch and fulfillment.
Craft, adjust, and optimise offers, test links, and modify images using tools like Canva.
Revise and reorganise text, add translations for different regions, and generate push notifications.
Manage translation accuracy and localisation for app content, boosts, and new feature launches.
Monitor Slack channels to identify and report bugs faced by users on iOS and Android platforms.
Track and analyse metrics for all markets and promptly flag and report deviations
Create a comprehensive log of user issues, categorise them, and ensure resolution.
Collaborate with cross-functional teams to address user concerns and maintain high-quality user experience.
Skills and Qualifications:

Meticulous attention to detail for accurate translations and bug identification.
Effective multitasking and time management to meet deadlines efficiently.
Proactive problem-solving to troubleshoot and find solutions for user issues.
Strong communication skills for effective bug reporting and metrics communication.
Data analysis proficiency to make informed decisions for app performance optimisation.
Initiative and proactivity in addressing issues and maintaining app performance.
Previous experience in operations, data or bug reporting (preferred but not essential).
Familiarity with app analytics tools (preferred but not essential).
Why Join Us:

Opportunity to impact the user experience directly and contribute to app success.
Collaborative work environment that encourages continuous learning and growth.
Exposure to cutting-edge tools and technologies in user engagement.
What you will get:

Remote-friendly & Flexible working hours. The flexibility is incredible, performance is based on output, rather than hours spent working, you can be wherever you want!
Apple devices for work
Stock options after 12 months of employment (50% of basic salary)
Winter office in Lisbon. We spend up to 3 months in the sunniest city of Europe during winter with the coverage of accommodation, flights, visas, and insurance for you and your SO
Team buildings abroad in exciting locations, when borders are open, we will announce the next adventure!
We have an Amazing dog-friendly office in The Ministry near Borough tube station & Free Gym access, yoga classes, weekly cinema screenings, and free Ministry of Sound club tickets if you are joining us in London
Full health insurance coverage, including optical and dental services
WellBeing program, that supports up to 2 counselling sessions per month
20 days holiday (excluding public holiday in the country you are based) + Week off at Christmas
1 extra day off, for each year of service (up to 5)
Work from home opportunities
If you are passionate about delivering an exceptional user experience, thrive in a dynamic and user-focused environment, and are excited to contribute to our app's success, we invite you to join our User Operations team - this could be the role for you!
As an integral part of our Operations team, you will play a pivotal role in engaging users, optimising their experience, and ensuring the app's continued growth

Process: Screening -> Task -> Ops Team Call -> Head of Commercial Operation ->Final -> 2/3 References