Marketing Director-Sweat Economy (web3)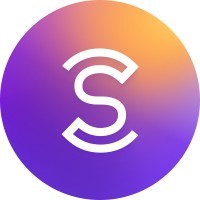 Sweatcoin
Marketing & Communications
Portugal
Posted on Friday, September 1, 2023
Mission and Vision for Sweat Economy:
Since 2015, Sweatcoin and now Sweat Economy have been dedicated to making the world more physically active. With over 140 million registered users, thousands of partners, and an impressive 20% increase in physical activity, Sweatcoin has become the fastest-growing health and fitness app ever. The introduction of the $SWEAT token has revolutionized our ecosystem, making it the largest onramp in web3 history with over 15 million token holders in under six months. Our Sweat Wallet app, with more than 6 million users, is a contender to become the largest non-custodial mobile wallet application. Our ultimate goal is to create an economy of movement, similar to the attention economy valued at over 7 trillion US dollars, with $SWEAT - our token - serving as the principal unit of physical activity value exchanged.
Your mission:
Sweat Economy is searching for a Marketing Director to help us build our web3 community to a hundred million users and position $SWEAT token as the primary unit of physical activity value. We need a visionary leader who can deliver both a compelling strategy and a marketing plan while focusing on the promotion of the Sweat Wallet app and SWEAT token, as well as hands-on management of internal and external resources to execute this plan's delivery. Your role will be to develop and maintain a strong brand presence and grow our community while creating a seamless connection with our sister business, the Sweatcoin app, which is our user acquisition channel. Ultimately, we would like to be known as the most community-centric project and to get press coverage akin to "Physical activity value has grown xx% yesterday on the news of yyy."
Expected outcomes:
Three months:
Solid understanding of our products (Sweat Wallet and Sweatcoin app as the primary acquisition channel) and internal processes (confirmed by 360° feedback).

Meet or exceed 1.1M MOAU by the middle of July.

Develop a community engagement strategy across all relevant channels to deliver on MOAU goals (document review).

Develop a strategy, plan and success metrics of how we can build our token into a "primary unit of physical activity value" (document review).

Develop recommendations for future organizational structure, processes and the budget for the next 12 to 18 months period (document review).
Twelve to eighteen months:
Exceed 1.1M MOAU by the middle of July, 2.5M MOAU by December 2023 and 5M by September 2024 (current is 760k)

Progress towards establishing $SWEAT as "the primary unit of physical activity value'' (success metrics and target levels to be decided)

Build a strong marketing organization capable to deliver against the KPIs even when you are on holiday.

Competencies:
Leadership: Build relationships within the organisation, with other projects and organisations in the industry, being an influential voice for the project.

Deep understanding of web3: experience with narratives around both products and tokens.

Community empathy: Understanding of what makes the community support the project and deliver on our promises.

Messaging: Continuously build and improve messaging across all channels and target audiences through community feedback and market research.

Social Media Strategy: Oversee social media strategy and execution across all channels including the establishment and growth of an influence/ ambassador program

KOL management: leveraging and deepening existing KOL relationships

Content Creation: Communicate the narrative and value of our token to our community via planning, writing and editing educational content (written and video)

Events: Oversee the planning and execution of in-person and online events.

Marketing partnerships: Identify and close deals with marketing-specific partners

PR and Agency Management: Manage the relationship and strategy with any external marketing or PR agencies that SweatCoin may engage-

Crypto native: You have a strong understanding of a crypto community, its language, memes, symbols, and how to use channels like Twitter and Discord. You have solid instincts on how to build momentum in a community and what tactics will resonate in crypto.


Campaign mindset: You think of marketing or community building in terms of time-bound, results drive initiatives or campaigns. You have experience running organic or paid campaigns from design through execution, measurement and refinement.



What you have:
Desire to change people's lives for the better and break traditional norms of web3

5+ years of marketing experience ideally including a high-profile web3 consumer project with its own token

Good knowledge of the crypto/Web3 environments, latest technological developments, key players, protocols and best practices in Web3 marketing

A consumer-marketing mindset (and ideally, experience within): knowledgeable of latest trends/ platforms and creative in your thinking with regards to how to cut through the noise with innovative messaging and campaigns that appeal to millions of the 'crypto-curious'

Native or Fluent English
How others describe you:
You live and breathe crypto

Self-starter, creative thinker, and quick learner that requires very little oversight

A pleasure to work with, flexible, and easy-going

Self-motivated and capable of setting goals and seeing projects through to completion

Outstanding interpersonal skills and the ability to effectively communicate, build rapport, tell stories, and relate to others in both written and verbal forms

An adaptable, results-driven mindset that thrives in fast-paced environments.
What to expect in the hiring process:
Sweat Economy Introduction (Talent Team)

Co-founder Interview

CFO Interview

Sweatcoin (web2) CMO Interview

Presentation of Take-Home Task

Optional Bonus Round with Marketing Team members

Reference Checks and Wrap-up conversations with co-founders
Package and terms:
Base salary payable in stablecoins + tokens + equity options

Locations: London or Lisbon offices or remote, whichever is most convenient, but we prefer +/-3 hours from GMT to make synchronous communication easy

Growth opportunities within the organization due to working directly with the founding team and access to learning and development resources if needed

Flexible working hours to ensure work-life balance

Opportunities for collaboration with other teams, including the Sweatcoin app team, and learning from experienced professionals in the web3 space